Ordesa y Monte Perdido National Park 🌲
ES HU AR
It is an unparalleled natural space that houses, among cirques, waterfalls and large walls, forests of great beauty and botanical and animal variety.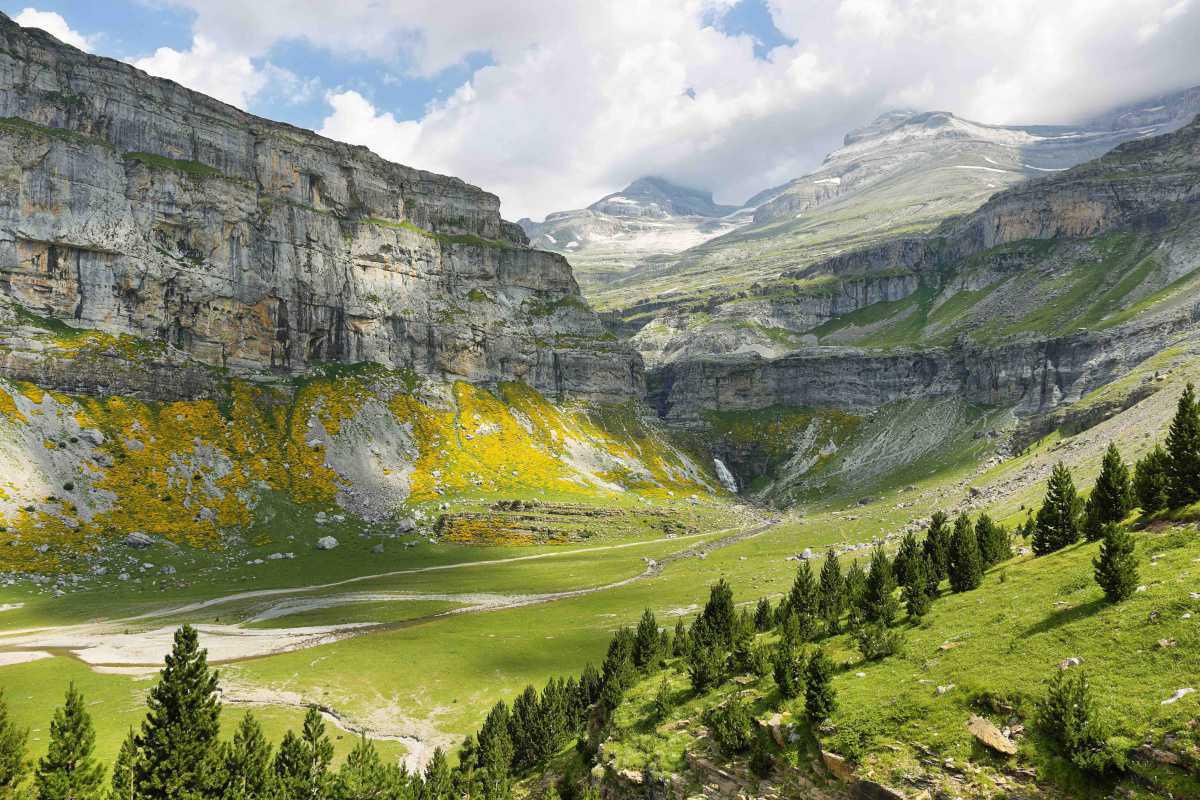 The Ordesa y Monte Perdido National Park, declared a UNESCO World Heritage Site, is formed from four valleys (Ordesa, Añisclo, Escuaín and Pineta), which embrace Monte Perdido, the highest calcareous massif in Europe.
Walking along its paths, admiring the surroundings, is an experience that will stay in your memory etched in fire. Visual spectacles such as the Tozal del Mallo, the Estrecho Waterfall, the Soaso Halls or the Beech Forest await you here.
Animals such as vultures, eagles, or the famous bearded vulture, Pyrenean mountain goats and marmots inhabit the magical forests of beeches and pines; crystal-clear streams and tarns, green mountain meadows and stone canyons.
At the entrance to this mighty Ordesa valley is Torla, a picturesque mountain village that offers visitors to the Park everything they need to enjoy it.