Pineta Valley and Cirque 🌲
Bielsa HU AR
Are you a lover of forests and mountains? Well, this valley, one of the most majestic in the Pyrenees, is the place for you.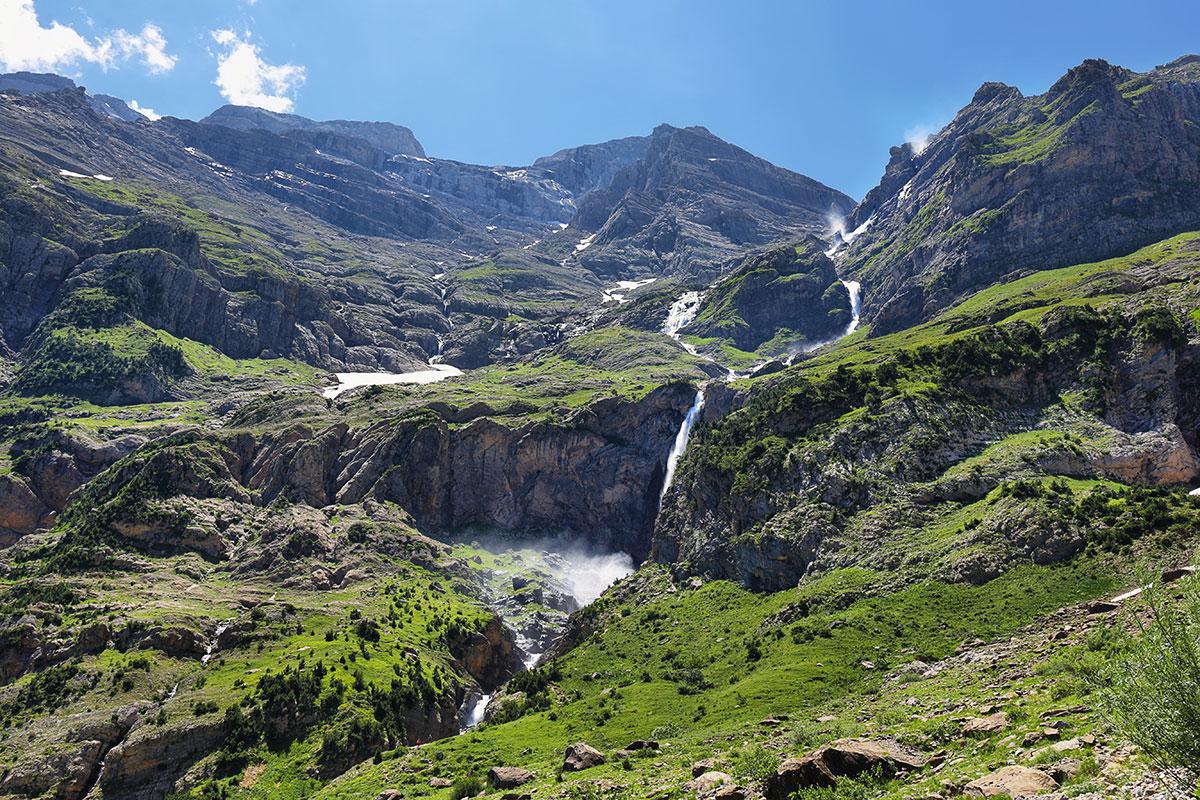 The Pineta Valley is one of the four that make up the Ordesa y Monte Perdido National Park.
It is crossed by a winding road that goes from Bielsa to the hermitage of the Virgen de Pineta, from where spectacular landscapes filled with almost magical forests can be seen.
The Cinca, one of the most beautiful rivers of the Aragonese Pyrenees, is also born in this valley. Its landscape is a compendium of green grass, melting water, bare stones and eternal snow.
The environment is surrounded by heights above 2,000 metres, giving an overwhelming feeling of narrowness. Those heights are easily exceeded at the head, where you will find several over three thousand metres such as the emblematic Monte Perdido (3,355 m), the Marboré or Tuca Roya.